I was born in Indonesia, stayed in Singapore for 11 years and now I am currently residing in Jakarta, Indonesia where I work on this blog and do my travel planning service. I worked as a Graphic Designer for as long as I can remember. I planned to take a long break since my last employment and go back to apply for my next job when I am ready to juggle with all the deadlines again. However, the plan remains as a plan as of now. As a Graphic Designer, I spend most of my time in front of my computer and long working hours is often inevitable. To stop me from working means I have to go off to somewhere. Work is a must. However, to me, to spend quality time with family, and friends are equally important. Time flies fast. And I only realized that after I was burnt out and missed many moments in life.
Peek Holidays was first created in around the year 2011 but I only started to maintain and update the content seriously since the year 2014. I tried to destress by doing something else – something that I can just pour out to with what I have in my mind like in the past when diary books were still popular as the only media for people to write down their thoughts. If you are new to my blog, I would like to tell you in advance that you won't find much "how-to" or travel guides and such information here. Peek Holidays focuses on people and natures. So, you will find most of my stories are about inspiring peoples I met along the journey or places that closely related to nature. Peek Holidays gradually turned from a personal blog to travel blog and to take the changes seriously, I joined Travel Blogger Indonesia and also Travel Blogger community where I learn about content creations and networking. Slow but sure, Peek Holidays is taking off to realize my dream to inspire people through my stories and photos. At the end, I hope that my stories will inspire you to travel or do something out of your comfort zone and be courageous – one of the lessons I learnt from my solo trip to South Korea. Or stay strong when you face an unexpected situation like me when I travel to Papua.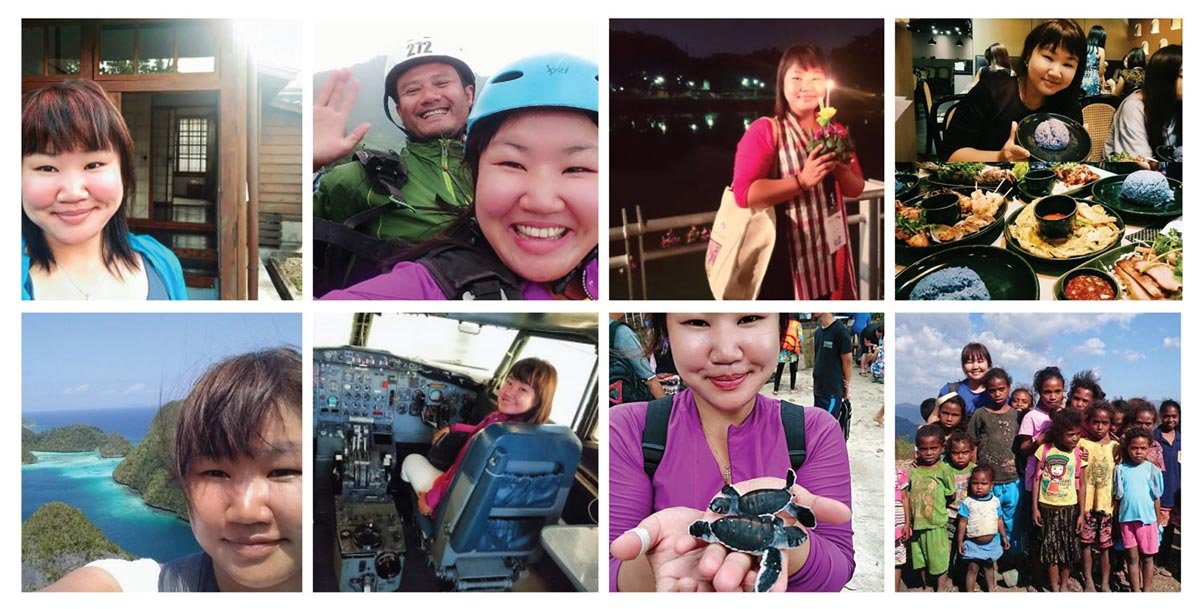 " An ordinary girl pursuing her biggest dream. "
Peek-A-Boo!
My most memorable holiday was in the year 2008. That was when I took the long haul flight and touched snow for the very first time! After getting chances to visit a few nearby countries, I started to think of a way to keep all the memories. And I thought having my own travel blog would be a good idea so that I can practice my writing and photography skills at the same time. I chose Peek Holidays as the name of my blog as at that time I thought of 'peek-a-boo' which was kind of amusing. I hope what I share here will give a brief information of the places I have been to and leave the rest as surprises when you go there!
I love natures, languages, and cultures.
In this big world, there are many differences and every country is unique – the people, culture, food, and much more. There is a satisfaction which I don't know how to actually express in words when I know that I can do more than I think I can. Plus, I also can give back to society through traveling! I hope to inspire others to have dreams through my stories and photos; to embrace God and His creations. My parents also love traveling. I still remember how excited my late Mom was when she's telling me about her trip to Japan. I will always remember that (miss you, Mom!) At that point of time, I was still a little kid and barely understood where Japan was. I never thought that I would be there one day. [ Read: Tsukiji Market: Not A Usual Market in Tokyo ] I will go to the places where my Mom had been before. I want to see what my Mom had seen. My Mom is my inspiration.
My current job titles are Travel Blogger and Planner. Need help to arrange for your holiday? Talk to me

My favourite food is everything about soya bean and I don't mind eating that every day. Congee, fish, and soup will be another two

My favourite countries for now are Indonesia, Taiwan, New Zealand, and North America
I jumped down from a 7 m high cliff when I did body rafting in Green Canyon, Pangandaran. Scary but I did it anyway

My first solo traveling was to a country that I totally don't understand the language – South Korea

My first hiking was to Mount Agung in the year 2013 and since then I was addicted to mountains and nature

I am allergic to alcohol
How Do I Afford to Travel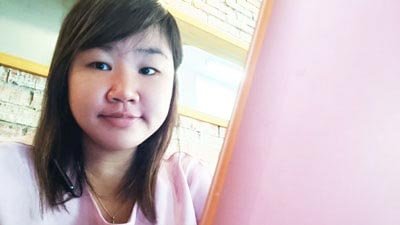 I get this question pretty often. When I was still an employee, the answer was obvious – from my salary. Even so, people will still ask me, "How can you afford?" which I think I should have asked back next time, "Why can't I?" I can say my biggest spending is for traveling. I have no fancy branded stuff nor jewelry or other high-priced items. It isn't that I don't like but I know my priority. If I get that thousand dollar branded bag then I won't have any more funds to go traveling. It is always either one. Unless I get both, then that question is relevant.
Now I am so called unemployed, how do I fund my travel then? The answer is less the same. It is still from the reward of my labor but just that from different sources. First thing first, my expenses are lower in Jakarta compared to Singapore. Second, although the living cost here is lower and I do have some savings, it doesn't mean that I live extravagantly here. I still have to adjust to my new lifestyle – while building up my income streams to sustain my preferred living style. The risk is higher to travel without a full-time job so I have to calculate my finance carefully. I offer following services to support my living expenses:
Travel Planning and Tour Leading

I have been organizing trips for people who want to explore Indonesia since 2013 and starting from 2017, I am developing my income stream through travel planning services at

Eazycation
Freelance writing & designing

I do write sometimes for other media besides my own blog. And also designing on a project basis

Sponsored posts

I do accept advertising or sponsored post if I see the content is valuable enough

Partnership with brands

I do also work with brands but limited to one each month. I am quite selective about this, I'd prefer a quality than a quantity. And I hope that what I do for brands does really support them in gaining more exposure and deliver the message they want, especially messages that align with what Peek Holidays all about
Interested to engage me? Find out more how we can work together on work and collaborate with Peek Holidays.
" I have no special talent, I am only passionately curious. "
I hope what I share here through Peek Holidays will inspire you. If you love my stories, do support me by sharing with your friends. And if you would like to find out further about how we can work together, do check out here. Meanwhile, let's keep in touch via social networks or you can also subscribe to my newsletter anytime for my fresh updates. Let's explore the world together! Cheers,