I was born in Indonesia, stayed in Singapore for 11 years and now I am currently residing in Jakarta, Indonesia where I work on this blog and do my travel planning service. I worked as a Graphic Designer for as long as I can remember. I planned to take a long break since my last employment and go back to apply for my next job when I am ready to juggle with all the deadlines again. However, the plan remains as a plan as of now. As a Graphic Designer, I spend most of my time in front of my computer and long working hours is often inevitable. To stop me from working means I have to go off to somewhere. Work is a must. However, to me, to spend quality time with family, and friends are equally important. Time flies fast. And I only realized that after I was burnt out and missed many moments in life.
Peek Holidays was first created in around the year 2011 but I only started to maintain and update the content seriously since the year 2014. I tried to destress by doing something else – something that I can just pour out to with what I have in my mind like in the past when diary books were still popular as the only media for people to write down their thoughts. If you are new to my blog, I would like to tell you in advance that you won't find much "how-to" or travel guides and such information here. Peek Holidays focuses on people and natures. So, you will find most of my stories are about inspiring peoples I met along the journey or places that closely related to nature. Peek Holidays gradually turned from a personal blog to travel blog and to take the changes seriously, I joined Travel Blogger Indonesia and also Travel Blogger community where I learn about content creations and networking. Slow but sure, Peek Holidays is taking off to realize my dream to inspire people through my stories and photos. At the end, I hope that my stories will inspire you to travel or do something out of your comfort zone and be courageous – one of the lessons I learnt from my solo trip to South Korea. Or stay strong when you face an unexpected situation like me when I travel to Papua.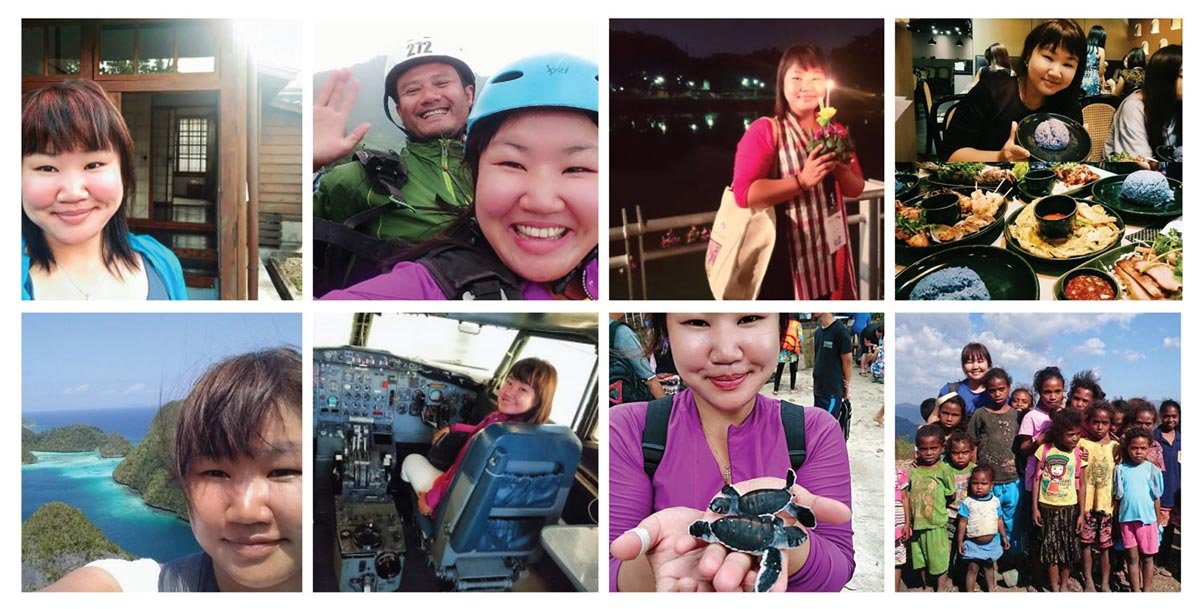 " An ordinary girl pursuing her biggest dream. "